BIRDS
---
Magpie
The following magpie photos were taken on the river in central Adelaide.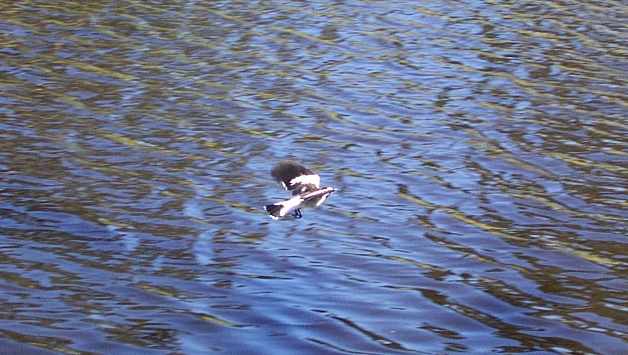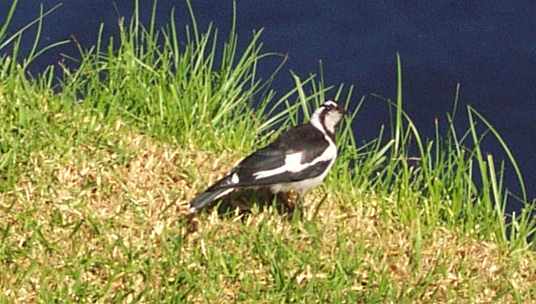 We saw (and heard) many magpies in Australia, but this one consented to have his picture taken. We enjoyed the magpie's song throughout our trip.
<< PREVIOUS (emu) NEXT (waterbirds) >>
Copyright © 2001 Orin & Karen Day, Durham, NC, USA. All Rights Reserved.