PARROTS
---
Cockatoos
We saw many cockatoos - both the white "sulphur crested" and the pink/grey "galahs" throughout Australia, but the most in the Red Centre. We also saw black cockatoos but could not photograph them.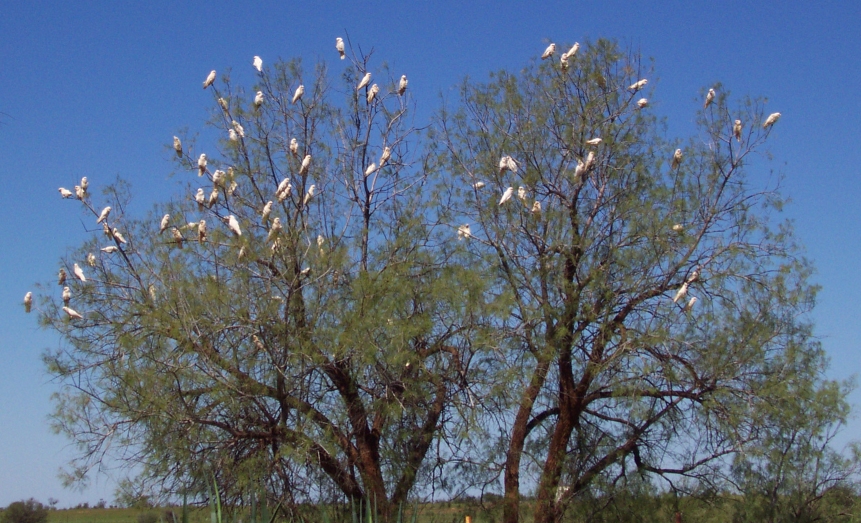 White cockatoos in a tree outside a roadhouse, on the way to Ayres Rock Resort.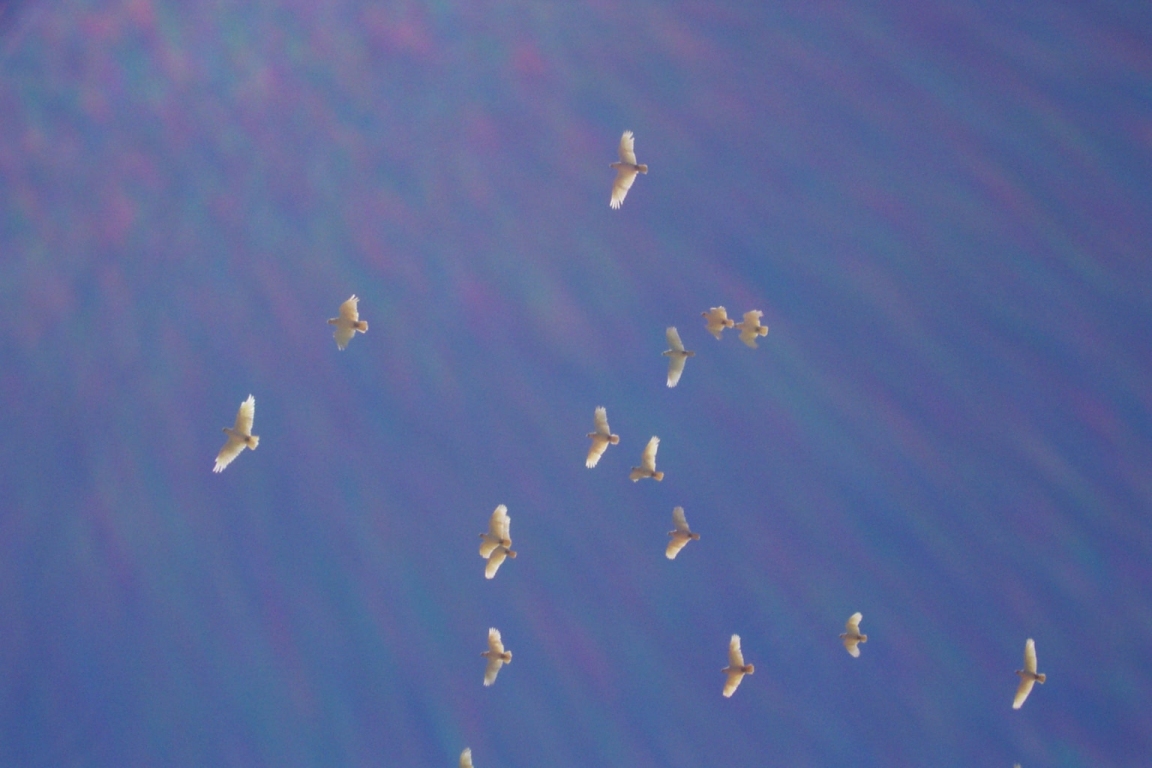 The same cockatoos, in flight.
A flock of galahs in a tree at another roadhouse.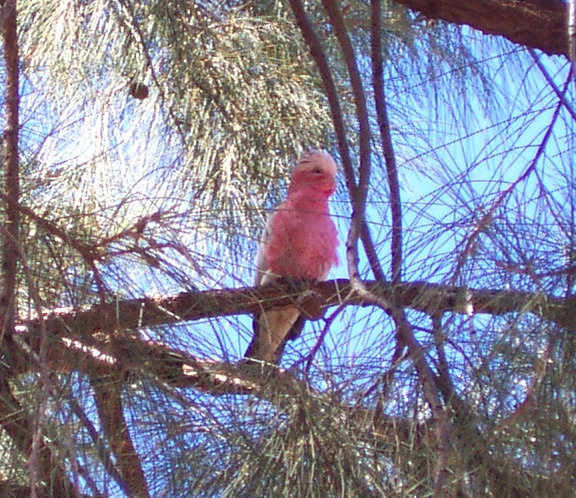 A zoom shot of one of these galahs.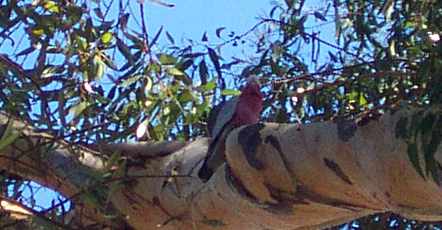 A galah high up in a tree in Adelaide.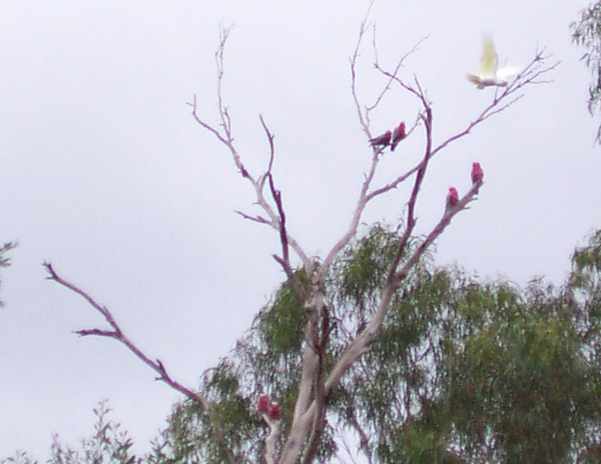 Galahs and a cockatoo in flight at Healesville Sanctuary.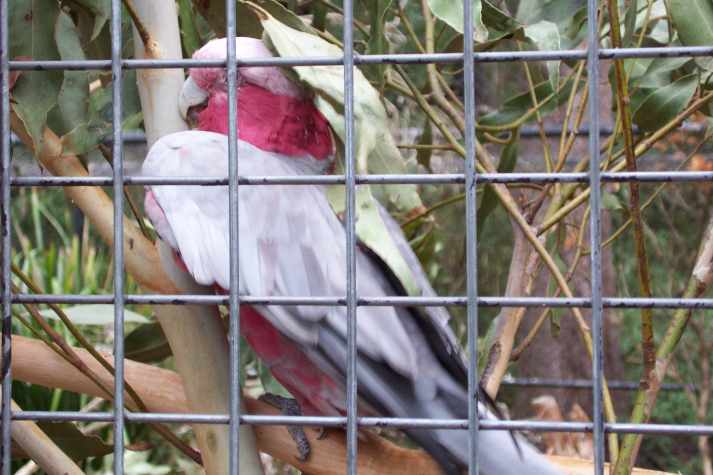 Galah in an enclosure at Healesville.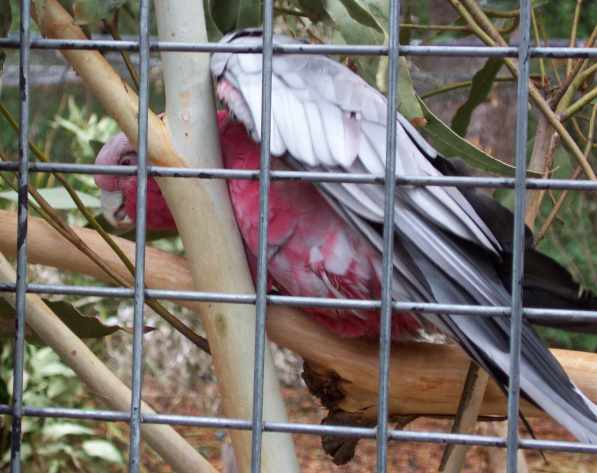 Another shot of this playful bird. A pet store in a small town where we stopped had galahs for sale for $30, hand-raised tame galahs sell for upwards of $2000 in the U.S.A.
Copyright © 2001 Orin & Karen Day, Durham, NC, USA. All Rights Reserved.