RAPTORS
(lots of pictures...thanks for your patience while everything loads)
---
Wedge Tailed Eagle (more)
These pictures were taken at Alice Springs Desert Park, it was a nicer day so the eagle was flying.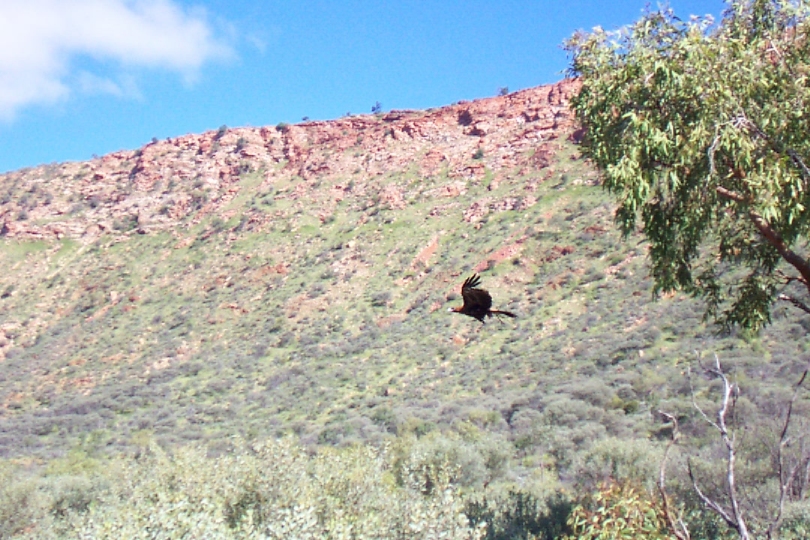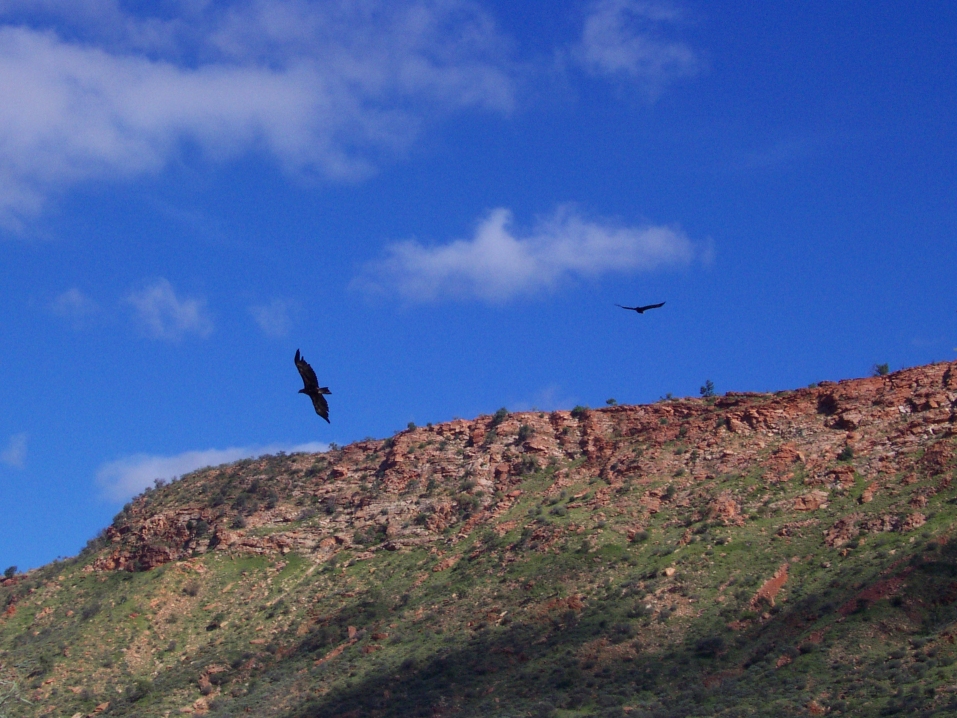 A wild pair of eagles live in the rocks not far from the Nature Theatre, here the wild male flies to indicate his territory to the captive male.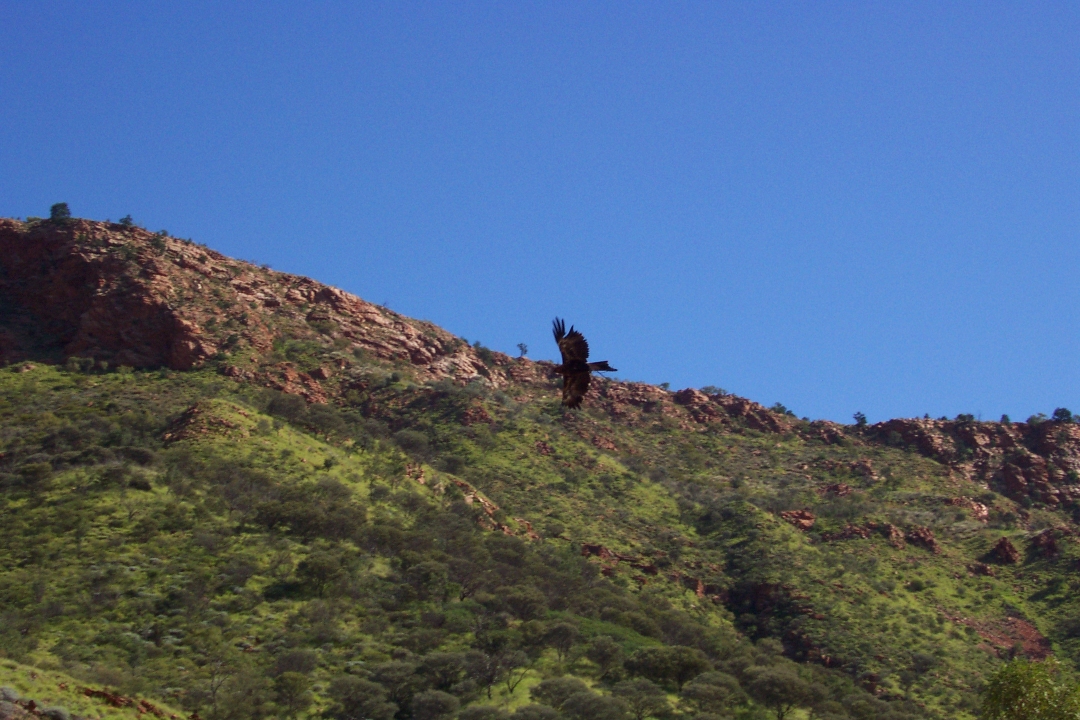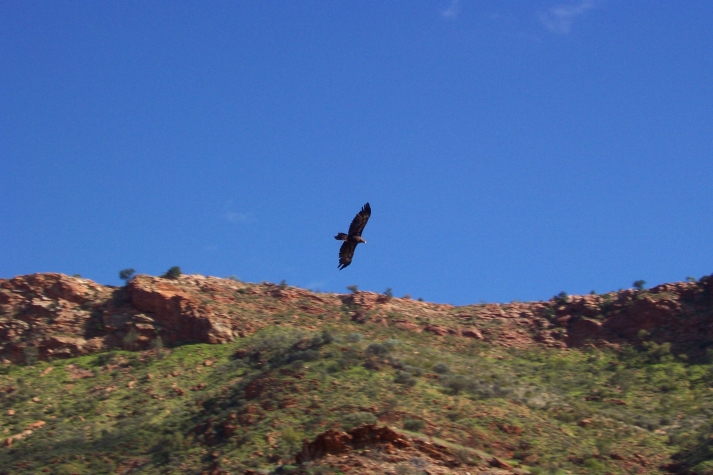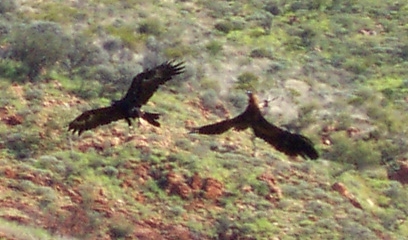 Both eagles, just after they locked talons in flight.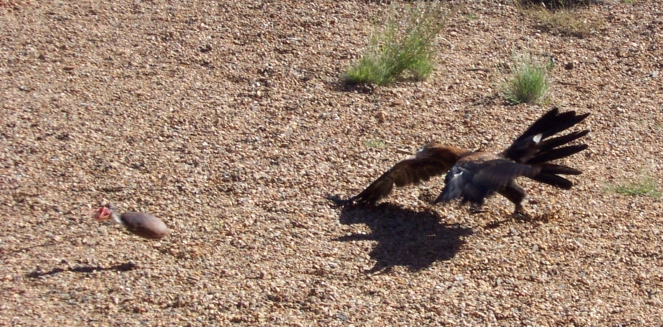 A meaty reward on the way...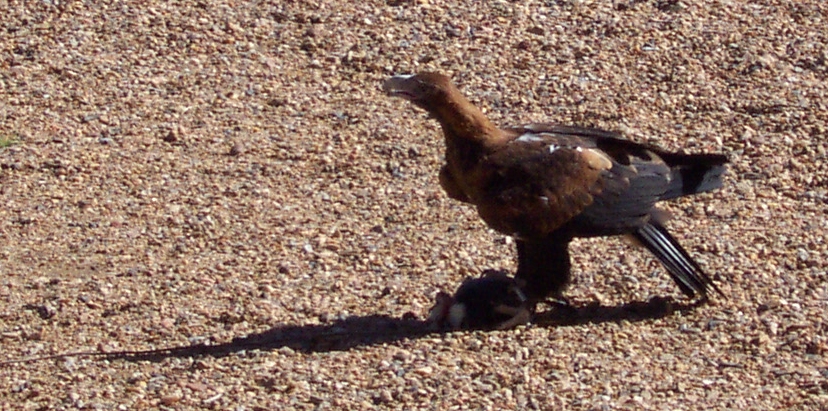 Mmm, got it!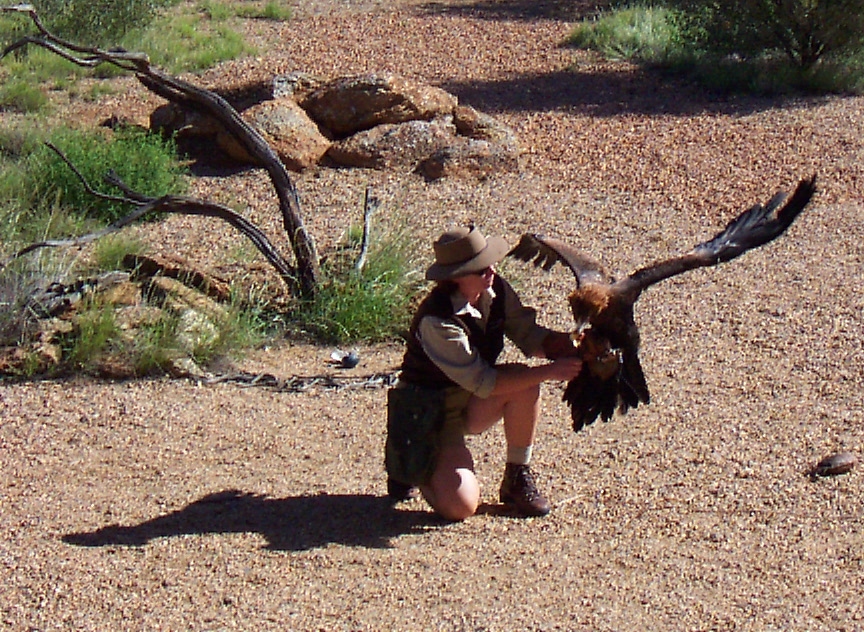 The eagle trainer at Alice Springs Desert Park,
<< BACK (wedge tail eagle) MORE (hawks) >>
Copyright © 2001 Orin & Karen Day, Durham, NC, USA. All Rights Reserved.